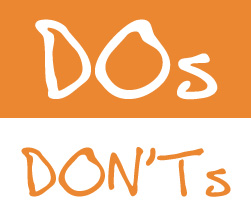 The Orange County Small Business Development Center is hosting a workshop entitled "Legal Do's and Don'ts for Small Business," in partnership with Alvarado Smith, on Wednesday, July 27, from 4 – 6:30 p.m.
This workshop covers basic legal issues faced by small businesses in California. You will learn the most common costly legal mistakes that most small business owners make. We will discuss how to determine the best legal structure for your business, the pitfalls to avoid in contracts, partnership agreements, and leases, employee versus independent contractor, and how to protect your brand and much more. Here's your chance to get answers to your business legal questions.
Presented by Thomas A. Zeigler, Esq. and Kevin A. Day, Esq.
The cost to attend is only $25.  Click here to register online.
Workshop location:
Rancho Santiago Community College District Center
2323 N. Broadway
Board Room 107
Santa Ana, CA 92706
Map
There is a second workshop being offered on Thursday, July 28, from 6 – 8:30 p.m., entitled "Know Your Company's Financial Health and Ability to Obtain Capital."
Learn techniques to evaluate your business and create strategies to improve your Company's financial well being. In today's economy it is critical that you understand your company's financial "vital signs" so you can diagnose issues early and create plans to put your Company on the track to financial health. Part of this process is obtaining tools to understand your company's ability to obtain capital.
Presented by Orange County SBDC Business Consultants Bill Davey and Mark McCallick, C.P.A.
The cost is only $25 to attend.  Click here to register.
Workshop Location:
Rancho Santiago Community College District Center
2323 N. Broadway
Board Room 107
Santa Ana, CA 92706
Map