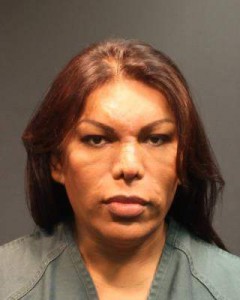 ORANGE COUNTY DISTRICT ATTORNEY PRESS RELEASE
Case # 15CF0256
Date: February 9, 2015
LAW ENFORCEMENT SEEKS POTENTIAL ADDITIONAL VICTIMS OF DEFENDANT CHARGED WITH ILLEGALLY PERFORMING COSMETIC SURGERY RESULTING IN VICTIM'S DEATH
*Defendant is also charged for illegally performing cosmetic surgery on another victim
SANTA ANA – The Orange County District Attorney's Office and the Santa Ana Police Department (SAPD) are seeking the public's help identifying potential additional victims of a defendant charged with illegally performing cosmetic surgeries which resulted in the death of one victim. Liborio De La Luz Ramos, 44, Santa Ana, was charged today with one felony count of involuntary manslaughter by unlawful act and two felony counts of unauthorized practice of medicine. If convicted, Ramos faces a maximum sentence of four years and eight months in state prison. The People will request that the defendant be held on $500,000 bail at today's arraignment in Department CJ-1, Central Jail, Santa Ana. The time is to be determined.
At the time of the crime, Ramos is accused of having no medical license or authorization to perform medical or surgical procedures in California.
Between Dec. 30, 2014, and Dec. 31, 2014, Ramos is accused of meeting with 40-year-old transgender woman Felipe De La Riva, who went by the name of Katya, at a hotel in Orange and illegally administering silicone injections to the victim's buttocks.
On Jan. 1, 2015, De La Riva admitted herself into Kaiser Hospital in Garden Grove and was then transferred to Kaiser Hospital in Anaheim to be treated for a respiratory problem, where she later died on Jan. 21, 2015. The defendant is accused of illegally administering the silicone injections to De La Riva, which led to silicone embolism syndrome, resulting in the victim's death.
On Jan. 1, 2015, Ramos is also accused of illegally administering an anesthetic and injecting a 28-year-old victim with silicone at the defendant's residence in Santa Ana.
SAPD investigated this case and arrested the defendant on Feb. 5, 2015.
The investigation in this case is ongoing. Anyone with additional information or who believes they have been a victim is encouraged to contact SAPD Detective Jim Garcia at (714) 245-8390or Supervising District Attorney Investigator Anthony Sosnowski at (714) 834-7538.
Senior Deputy District Attorney Keith Burke of the Homicide Unit is prosecuting this case.
###
TONY RACKAUCKAS, District Attorney
Susan Kang Schroeder, Chief of Staff
Office: 714-347-8408
Cell: 714-292-2718