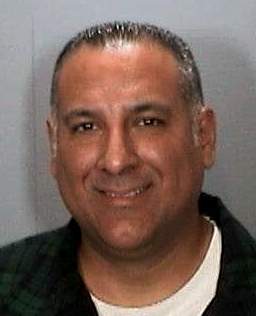 On October 25, 2019, a vehicle was reported stolen from a used car dealership in the 1100 block of W. Chapman Ave. in the City of Orange.
There are two car dealerships in that area. Eze Auto Brokers and Affordable Autos and Trucks.
Detectives from the Orange Police Department developed an investigative lead in the case, identifying the suspect as 45 year-old Matthew Calleros, a police officer with the Los Angeles Police Department.
On November 9, 2020 at approximately 7:15 p.m. Calleros was arrested in the City of Los Angeles on suspicion of CVC 10851(a) – Auto Theft and PC 496d (a) – Possession of a Stolen Vehicle.
Calleros was booked into Orange County Jail.
The Orange Police Department is working with the Los Angeles Police Department and Orange County District Attorney's Office. The investigation is ongoing.
Anyone with information about this incident is asked to call the Orange Police Department at 714-744-7444.