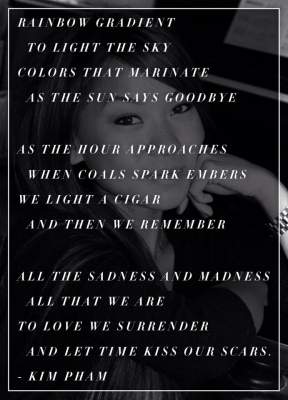 The Kim Pham murder trail is finally set to begin next week.  You may recall that Kim Pham was the young lady who was literally kicked to death by female patrons, including Marie Brito and Vanesa Zavala, of the now-defunct Crosby bar, a hipster joint in Downtown Santa Ana that is now called the North Left.
Here is the message that Kim Pham's family posted on their Facebook page about the upcoming murder trial:
The day we have all been waiting for has finally come! We have received new information that trial will FINALLY start next week. Jury selection will be starting Monday morning and will probably go into Tuesday. Opening statements on the case will start Wednesday morning. They encourage family and friends to attend the trial, but especially opening statements. Please come and support our family!!! Kim needs us there.

Trial will be held at 9 am in Santa Ana Supreme Court. We will update more in the next few days. Please keep us and Kim in your thoughts and prayers. Please share the trial information with your family and friends so we can give Kim the justice she deserves!