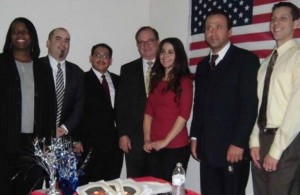 Karina Onofre is hosting another immigration seminar on July 24, 2013, at 7 pm, at her office, which is located at 726 S. Main St., in Santa Ana.
Onofre will invite representatives who specialize in immigration to inform the audience of the many ways the Congressional Immigration Reform proposal will benefit them, as well as explaining details about the Dream Act's eligibility requirements, Blue/Green Card, and much more.
Onofre will have pizza & drinks available that are sponsored by the Lincoln Club of Orange County. She invites those interested in attending to bring their entire family.
Karina Onofre, OC Latino Outreach Expert @ 714-474-8840