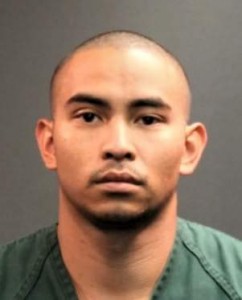 ---
Santa Ana Police Department
Advisory: Suspect Arrested After Pursuit/Shots Fired/Standoff
Suspect/Arrested: Jimmy Hoang Truong (28) Santa Ana
Charges: Attempt Murder on Police Officer, Convicted Felon in Possession of a Firearm, Possession of a Stolen Firearm, Felony Evading
Summary: On 11/7/15 at approximately 7:30pm, officers initiated a traffic stop in the area of McFadden/Euclid. The suspect failed to yield and a pursuit ensued.
The suspect drove for approximately 2 hours in the west end area of Santa Ana and at times outside the city. Spike strips were used to stop the suspect vehicle. During the pursuit there were multiple shots fired by the suspect.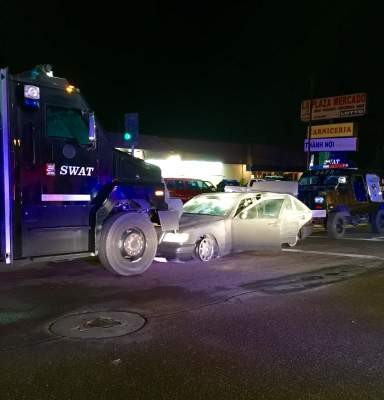 The pursuit ended at the intersection of Euclid/5th. The suspect threatened officers with his weapon and expressed he wanted to commit suicide refusing to exit the vehicle.
The SAPD SWAT Team and Hostage Negotiators responded to the scene to handle the incident. After a three hour stand off suspect Truong surrendered without incident. There were no injuries to the suspect or officers.
Truong was transported to the SAPD Jail where he was booked on numerous felony charges.
###