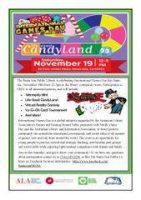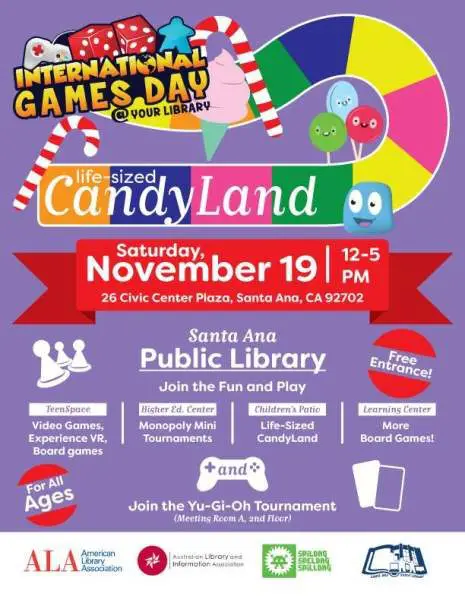 City of Santa Ana
Community: Santa Ana Public Library Hosts International Games Day
The Santa Ana Public Library is celebrating International Games Day on Saturday, November 19th from 12:00pm-5:00pm on the second floor of the Library in Meeting Room A.
Guests are invited to share their enthusiasm for interactive gaming experiences with other members of their community. Participation is free of charge and will include the chance to play classic board games with a twist, from Monopoly-Mini to Life-Sized Candyland, along with modern gaming experiences including virtual reality, video games, and an opportunity to sign up to compete in an official Yu-Gi-Oh card tournament.
International Games Day is a global initiative supported by the American Library Association's Games and Gaming Round Table, partnered with Nordic Game Day and the Australian Library and Information Association, to foster positive community ties around the educational, recreational, and social value of games, new and old, from around the world. The event is an opportunity to practice critical and strategic thinking, expand social ties and social skills while enjoying light-hearted competition with friends, family, and members of the community.
Join us this Saturday, and get to know your neighbors, make new friends, and gather together in celebration of International Games Day.
If you have any questions please contact us at (714) 647-5250.