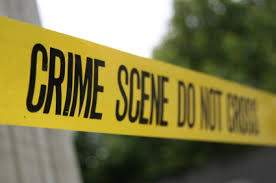 A man who was bleeding from a stab wound to the chest who was found by the SAPD while he was walking near the Center Justice Center courthouse on West Civic Center Drive and North Flower Street, early this morning at around 1:20 a.m. claimed that he was stabbed at at Original Mike's Restaurant, located at 100 S. Main St., in Santa Ana, according to the O.C. Register.
The victim was located nearly a mile away from Original Mike's when he was found by the police.  The SAPD was not able to find any  evidence at Original Mike's restaurant showing anyone was stabbed in the area.
The police did not identify the man or his age.  He is expected to survive, after being treated at a local hospital.
The SAPD is requesting that anyone with any information about this incident call them at 714-245-8665 or you can call the Orange County Crime Stoppers anonymously at 1-855-TIP-OCCS or do so online at occrimestoppers.org.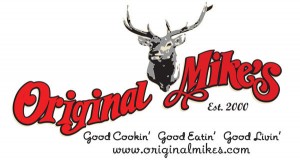 Original Mike's Yelp page has a number of negative comments, including these excerpts:
I get tired of seeing the security dude toss drinks to his pals and act like he owns the joint.
I've rarely been to a place that looked so nice yet served such mediocre food.  Everything cost over $10, and that's way too much for food I could have bought at Costco myself for half the price. Even if the service had been spectacular–and it wasn't, probably because my lady and I weren't drinking–the food would still have convinced me to never return and waste my money.
They must be carbonating the beer with sneezes, or using the cola tanks – s'posed to be using CO2, gents. Beer was harshly fizzy, like angry Shasta cola.
The food is average but what grossed me out was we sat by the kitchen, saw a waitress bring food back to the station like it was sent back for something. she then handpicked some chicken and other stuff off the top of the salad (in plain sight of several tables) and then brought it back to the table in the other room.
Original Mike's took up so much of our time that I have no time to write anything else about the place except: horrible, horrible, horrible.
Just about the worst service I think I have ever had. Food was average once we were served.
Apparently, they have replaced the thieving staff with the living dead.
Service is slow. Waiter came to my table & stood with a blank stare. My utensils were dirty. Once served, the waiter never came back to check on our table. The cook from the open kitchen actually tended to us when he saw we needed something.
If I could give this place zero stars, I would. Awful food, poorly prepared, completely lacking in taste and highly overpriced.
Do not come to this place. Very dishonest and horrible customer service.
Original Mike's was inspected by the Orange County Health Care Agency on March 5, 2015 and issued these health violations:
Improper Holding Temp of PHF (60F-120F), (50F-59F)
Lack of/Unsanitary/Condition Walls/Floors/Ceilings
Unsanitary Equipment/Utensil/Linen/Plumbing
Lack of/Improper Handwashing/Handwashing Sup.
Water Temp (100F-119F)/Wash Temp <100F/Cross Con
Facility not Fully Enclosed/Open Door/Air Curtain
Uncleanliness of Premises/Trash Storage
They were previously inspected on September 29, 2014, and were issued these health violations:
Uncleanliness of Premises/Trash Storage
Lack of/Improper Handwashing/Handwashing Sup.
Inappropriate Sanitizer Level/ Lack of Test Strips
Improper Holding Temperatures of PHF
Unsanitary Equipment/Utensil/Linen/Plumbing
Inoperable/Lack of Food Thermometer
Change Room Improper Use/Lack of
Lack of/Unsanitary/Condition Walls/Floors/Ceilings