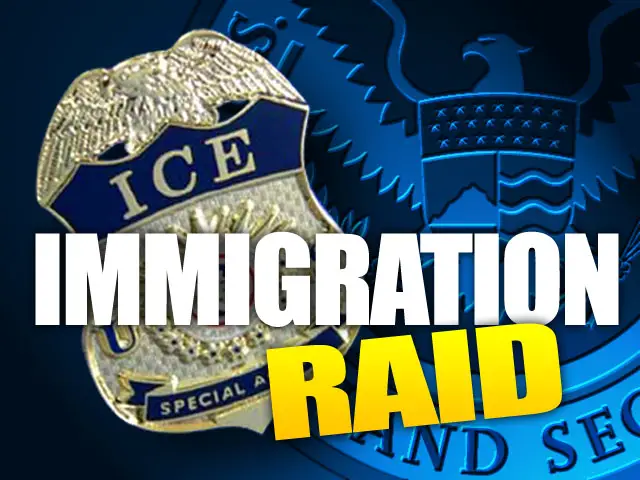 UPDATE: There is a new raid today, Jan. 4, on Bristol, between 1st St. and 4th St.  If you become aware of any new raids, be sure to call the hotline to report ICE raids at 951-345-4043, or click here to send the info via email.
There were two Immigration and Customs Enforcement (ICE) sweeps today in Santa Ana, according to eyewitness reports.
We received a report this afternoon that a sweep was taking place at the Northgate Market located at First and Harbor. Another eyewitness reported a second sweep at Main and First.
Many of us thought that President Barack Obama was going to help immigrants. That has not turned out to be the case.
Obama is enforcing "the 1986 Immigration Reform and Control Act, which requires employers to keep records of workers' immigration status, and prohibits them from hiring those who have no legal documents, or work authorization," according to Z-Net.
What are our local politicians going to do about this?  Santa Ana has an all-Latino City Council.  Several of our Council Members are immigrants themselves, including Mayor Miguel Pulido and Mayor Pro-Tem Claudia Alvarez.  It would be great if they would step up and denounce these raids on their constituents!  Click here to contact the Santa Ana City Council.
What about Congresswoman Loretta Sanchez?  State Senator Lou Correa?  Assemblyman Jose Solorio?  We need to hear from all of them!  They need to step up and denounce these raids.
Click here to contact Congresswoman Sanchez.  Click here to contact Assemblyman Solorio.  Click here to contact State Senator Correa.
Do you doubt the veracity of these reports?  The L.A. Times reported this moth that, "Immigration prosecutions rose to record levels in 2009 as the Obama administration kept up aggressive enforcement that began under President George W. Bush. Nearly 27,000 people faced serious federal charges relating to immigration in 2009, according to Chief Justice John Roberts' annual year-end report on the judiciary."
This has to be a very bitter pill for the thousands of Latinos who supported President Obama.
Hispanic voters played a critical role in electing Barack Obama the 44th president, delivering key swing states to the Democrats in a presidential election in which immigration did not ultimately become a contentious issue.

Sixty-seven percent of Hispanic voters voted for Obama while only 31 percent voted for Republican candidate John McCain, according to an exit-poll analysis by the Pew Hispanic Center.
Are you amongst the disappointed?  Click here to contact President Obama.
And click here to join the Southern California Immigration Coalition.