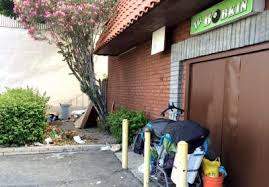 Has the Sarmiento family opened an illegal marijuana dispensary in Santa Ana on South Main St?
As we reported a few weeks ago, the 2531 S. Main St. property was owned by Daisy Sarmiento, sister of city councilmember Vincent Sarmiento, under the name Daisyland Corp. who operated the now closed Bobkin Sports Bar at this location until the state's Alcohol Beverage Control closed it down over 2 years ago.
The property has sat vacant covered in trash, discarded furniture, cars, and homeless people sleeping in the parking lot. Then 2 weeks ago, a new sign went up on the building for a business called the Sanctuary and it appears to be an illegal marijuana dispensary that is not located in the approved zoned areas by the city's Medical Marijuana Ordinance.
The sign says "ENTRANCE IN REAR"…HOW SHADY IS THAT? And it has received several online reviews that appear to be fake.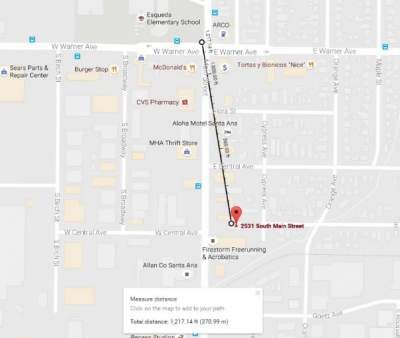 The Delhi neighborhood can't be happy about this illegal marijuana dispensary in their community considering there are 2 schools (Monroe elementary & Esqueda elementary) located within approximately 1200 feet of the Sanctuary.
We are pretty sure the businesses next to it on Main St aren't happy either. There is literally a kids gymnastics called Firestorm Freerunning and Acrobatics located right next to this property. What does this say to the youth in our city?
How did the owner of the Sanctuary open up its marijuana dispensary if it was not picked for 1 of the 20 legal business licenses in 2015 by the city?
We sure hope the Sarmientos aren't receiving preferential treatment from the city who is allowing them to operate an illegal marijuana dispensary in the city!
Vince Sarmiento is clearly a shady character. We urge you to vote for his opponent, local family law attorney Jessica Cha, who is endorsed by the Santa Ana Police Officers Association.