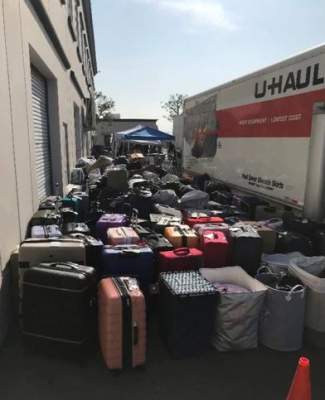 Anaheim residents Jaime Mendoza, 36, and Maritza Guerrero, 31, and two others were arrested by California Highway Patrol officers on Aug. 31, on charges of stealing nearly $2 million worth of retail products from 43 different stores. They allegedly stored the products inside mobile home in Midway City and in multiple storage units.
They were seen, by CHP investigators, committing at least one theft and they then took the stolen merchandise to their mobile home
Investigators from TJX Companies Inc., which owns TJ Maxx, Marshalls and HomeGoods stores, also identified the suspects. The CHP's Organized Retail Crime unit, which works with retailers across the state to combat sophisticated crews who steal merchandise, was engaged by the investigators to track down the suspects.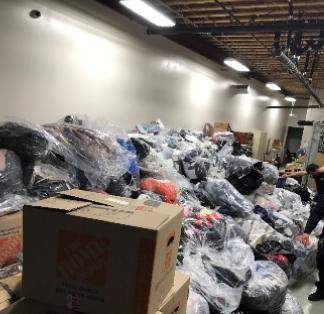 The other two suspects, Yolanda De la Rosa, 48, and Jaime De la Rosa, 55, were arrested after CHP investigators obtained a search warrant and then found merchandise from "floor to ceiling" inside the mobile home.
The CHP investigators found even more merchandise at four self-storage units that are also connected to the suspects. The investigators needed multiple trucks to haul off all the stolen goods. The investigators also found more than $65,000 in cash. The merchandise still had store tags and several had security sensors.
The CHP did not indicate how they identified the suspects but did say that the suspects targeted stores throughout Southern California.
Mendoza was already released from jail, on Sep. 1. Guerrero and both Jaime and Yolanda De la Rosa remained in jail on no bail. They are supposed to make their next court appearance on Sept. 16.