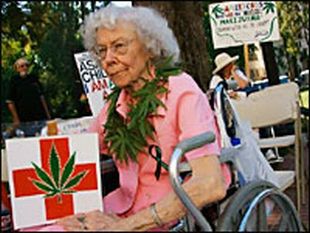 The Santa Ana Police Department once again raided many of Santa Ana's medical marijuana dispensaries, arresting over 40 people, last night according to OC-NORML's Facebook page.
The SAPD made 42 arrests after similar raids in mid-July this year, according to the O.C. Register.
The City of Santa Ana banned medical marijuana dispensaries in 2007, but that was ridiculous given that the people of California approved the use of medical marijuana via a statewide ballot measure, Prop. 15, back in 1996.
The only reason our city is having these problems is that the city leaders opted to resist medical marijuana instead of working to find a way to make this work for everyone.  What they should have done years ago was develop a Conditional Use Permit (CUP) protocol for medical marijuana dispensaries.
San Diego, for example, has a CUP for medical marijuana dispensaries that limits them to four per Council District.  But they also limit them to certain industrial zones.
Some cities have opted instead to establish commercial zones with the number of dispensaries greatly limited.  West Hollywood did this, for example.
Why did the Santa Ana City Council sit on their hands all these years instead of developing a reasonable CUP for medical marijuana dispensaries?  Now we are in a real bind as activists stepped into the breach with their own plan, which is being submitted to the voters as a ballot measure.  You can read it about it here.  The City Council has countered the proposal with a half-baked measure of their own.
But this mess in Santa Ana comes down to a lame City Council that has punted on the issue for years and a Planning Agency that for whatever reason did not look for better alternatives, going along with the elected officials that are clearly over their heads when it comes to any real civic issue.
That people are being arrested for selling a product legalized by the voters of California since 1996 is just ridiculous and all of this could and should have been avoided had our city leaders just done their jobs!