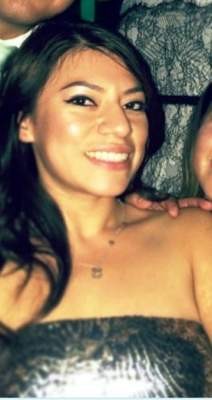 NEWS, FOR IMMEDIATE RELEASE
Contacts: Lt. Jeff Hallock, 714.904.7042, JHallock@ocsd.org; Emily Osterberg, 714.647.1840, EOsterberg@ocsd.org
Family of Missing Woman Offers $5K Reward
SANTA ANA, Calif. – (April 22, 2015) – The family of Erica Alonso, missing since February 15, 2015, has offered a $5K reward for information leading to her whereabouts. Alonso went missing early on the morning of Sunday, February 15, 2015, after leaving her boyfriend's house in the city of Irvine. She is believed to have driven away in her 2014 Honda Civic, which has since been located in the city of Aliso Viejo, approximately one mile from her residence.
Alonso's family has remained hopeful and active in support of investigators' efforts to distribute information about the missing person case. Over the course of the last several weeks the family has raised funds to be able to offer a reward. After raising approximately $3K, an Orange County Sheriff's Department reserve deputy donated the final $2K in order to reach the $5K goal.
Orange County Sheriff's Department investigators continue to actively pursue information and leads as they become available. At this stage in the investigation there is no updated information to provide.
Anyone with additional information is asked to call Orange County Sheriff's Department's Homicide Unit at (714) 647-7055 or (714) 647-7000. Anonymous tips may also be submitted to Orange County Crime Stoppers at 855-TIP-OCCS (855-847-6227) or at occrimestoppers.org.
Alonso Family Contact:
Isaac Alonso Jr. (brother of Erica)
949-813-6510
# # #