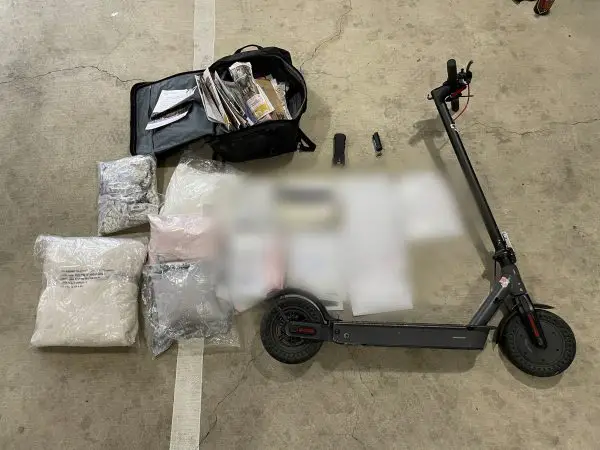 Tustin police officers responded at around 5 a.m. yesterday to the Tustin Ranch Estates community in response to a suspicious person call.
The responding police officers found a suspect who was riding an electric scooter in the community and of course he fled from the officers.
The suspect's bad morning got worse as he quickly wrecked his scooter and then found himself in handcuffs.
The suspect, who was wearing a black jacket with the letters "SECURITY" on it turned out to be a convicted identity thief and probationer.
The suspect was in possession of personal mail stolen from eight different local residents.
The suspect, who the police dubbed "Mr. Security" was arrested for prowling, mail theft, identity theft with a prior conviction, theft, resisting a peace officer, two weapons violations, and a violation of his probation terms.
The good news for the suspect is that he will now get free room and board at the O.C. Central Jail. No more scooters for him but plenty of bologna sandwiches…