Nooshafarian Ravaghi, 44, of Lake Forest, an English as a Second Language teacher from the Rancho Santiago Community College District who worked in the OC Central Men's Jail has been arrested, according to the O.C. Register.
Ravaghi allegedly helped the three escaped inmates – Hossein Nayeri, Jonathan Tieu and Bac Duong to escape by providing them with Google Maps and in other ways not yet disclosed by the OC Sheriff.
The motive?  Apparently Ravaghi and Nayeri exceeded their student-teacher association as they developed what has been described as a "closer relationship."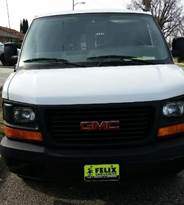 In related news, on January 23, 2016 at 4:40 p.m., a vehicle was reported stolen to LAPD.  The vehicle is associated to the fugitives that recently escaped from the Orange County Central Men's Jail.  The suspect matches the description of Bac Duong, 43. The suspects are thought to be living in the stolen van.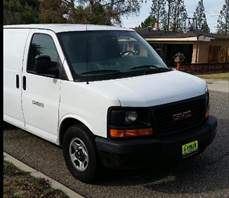 Anyone who sees this vehicle is asked to call 9-1-1 immediately.  The suspect is considered armed and dangerous.  Anyone with information as to the whereabouts of this vehicle or the escaped inmates, please call the OC Sheriff's Hotline at 714-628-7085 or Investigations at 714-647-7014.  Anonymous tips may be submitted at OCSD.org.
The actual stolen van is a 2008 White, GMC Savana, Utility Vehicle. The license plate and stickers may have been removed.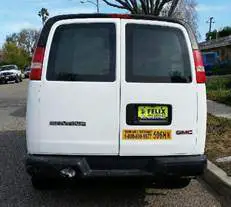 The OC Board of Supervisors have raised the reward for any information that leads to the capture of the escaped convicts to $200K. The escaped inmates have been missing since last Friday evening.
All three of the escapees are violent criminals. Duong and Tieu were originally charged with murder. Nayeri is even worse. His past charges include torture, aggravated mayhem and two counts of kidnapping. The charges were filed after Nayeri was accused of kidnapping a Santa Ana marijuana store owner, torturing him, severing his penis, burning him with a blowtorch and dumping bleach on him.
The OC Sheriff says that the escape from their jail was "sophisticated and well planned." The inmates somehow cut through barriers, squeezed through plumbing ducts and rappelled down a roof using bed sheets that they had fashioned into a makeshift rope.
Tieu and Duong both were connected to a Vietnamese gang in Garden Grove in Westminster which the OC Sheriff has been targeting. The OC Sheriff visited Little Saigon this week to ask the community to help capture the inmates.