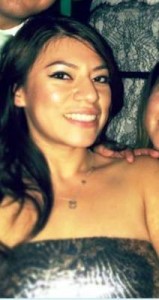 NEWS, FOR IMMEDIATE RELEASE
Contacts: Lt. Jeff Hallock, 714.904.7042, JHallock@ocsd.org; Emily Osterberg, 714.647.1840, EOsterberg@ocsd.org
Body Discovered Off Ortega Highway Identified as Missing Woman
CLEVELAND NATIONAL FOREST, Calif. – (April 28, 2015) – The body discovered in a remote area off Ortega Highway in the Cleveland National Forest has been preliminarily identified as Erica Alonso, 28, Laguna Hills; however, confirmation is pending fingerprint and/or dental record comparison. Alonso was a reported missing person since February 15, 2015.
On Monday, April 27, 2015 at approximately 10 p.m., the Orange County Sheriff's Department was notified after a group of biologist working for Cal-Trans, discovered a decomposed body in a rugged area off Ortega Highway, approximately 12 miles east of Interstate 5. A crime scene was established overnight until homicide and coroner investigators could assemble and begin conducting an investigation.
On Tuesday, April 28, 2015 at approximately 11 a.m., the body was recovered and transported to the Coroner Division. Investigators continue to process evidence collected at the scene as well as evidence obtained through the Coroner's examination. Coroner investigators have not determined a manner or cause of death; however, an autopsy is scheduled for Wednesday, April 29, 2015.
Anyone with additional information is asked to call Orange County Sheriff's Department's Homicide Unit at (714) 647-7055 or (714) 647-7000. Anonymous tips may also be submitted to Orange County Crime Stoppers at 855-TIP-OCCS (855-847-6227) or at occrimestoppers.org.
# # #