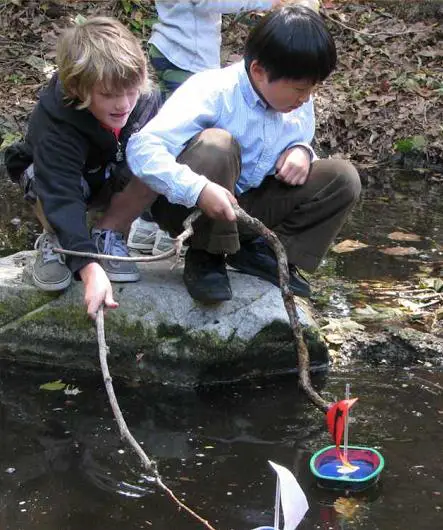 ENVIRONMENTAL NATURE CENTER PRESENTS WINTER NATURE CAMPS FOR KIDS
Enrichment program offers opportunity for children to spend time in nature.
NEWPORT BEACH, Calif., November 17, 2011 – The Environmental Nature Center is presenting Winter Nature Camps for students in Kindergarten through 6th grade. Session 1 is December 19 – 22, and Session 2 is December 26 – 29. Camps are from 9AM to 1PM, and afternoon camps are available from 1-3PM. For more info call 949-645-8489 or visit www.encenter.org/programs/naturecamp.shtml.
Each day, campers (divided into small groups by age) will rotate between three Camp Teachers, where they will participate in exciting, age appropriate hands-on activities. Session 1 themes include Amazing Animals, Nature Rhythms, and Sensational Senses. Session 2 themes include Animal Appreciation, Outdoor Survival, and Exploring Ecosystems.
Getting kids involved with nature and the outdoors is viewed by many as key to their development, especially in our highly technological society. Richard Louv, author of the book, Last Child in the Woods: Saving Our Children from Nature Deficit Disorder, argues that kids are so plugged into TV and video games that they've lost their connection to the natural world.
"Kids aren't spending as much time outside as they used to, and it's beginning to affect their mental and physical health," said ENC Lead Naturalist Meghan Lockwood. "The ENC's Nature Camp is an easy and safe way for parents to get their kids back outside where they can learn to respect nature while learning science concepts they need to know for school."
The Environmental Nature Center provides quality education through hands-on experience with nature. The ENC's 3 1/2 acre outdoor classroom displays 15 native plant communities that range from a desert, to a freshwater marsh, to a redwood forest. The ENC is located at 1601 16th St. in Newport Beach.
###