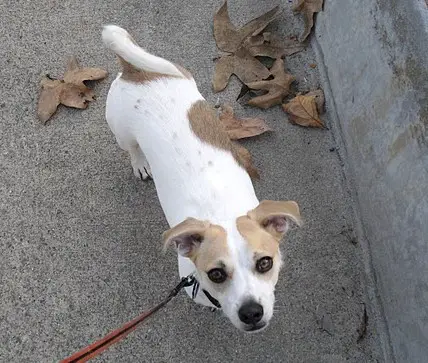 My dog Sparky wants to know if we are getting a dog park in Santa Ana
The Santa Ana Parks and Recreation Agency will be presenting a proposal to conduct a dog park feasibility study at the Santa Ana Parks and Recreation Commission meeting this Wednesday, March 24, at 5:30 pm, at the Santa Ana Senior Center, located at 424 W. Third St.

Click here to read the agenda for the meeting.  The dog park feasibility memo is included after the agenda.
The study will include: Potential Sites; Operation Options/Models; a Communications Plan; Potential Costs; and a Timeline.
What is attractive about the dog park concept is that it does not cost much to establish one.  And other dog parks in Orange County have been able to raise all of their operating costs from local businesses and dog advocates.  Dog Parks also offer folks somewhere to go with their dogs – and we have over 11,000 licensed dogs in town.  And our surrounding cities all have very successful dog parks. 
Some of the sites that the study is exploring include Santiago Park; Centennial Park; Thornton Park; Heritage Park and Delhi Park.
Santa Ana's Park and Recreation Commissioners include:
Tish Leon, Chairperson, Ward 2
Wendy Tobiska, Citywide Representative
Frank Acosta, Ward 3
Max Madrid, Ward 5
Jerry Hills, SAUSD Representative
Kenneth Nguyen, Vice Chairperson, Ward 1
Julie Stroud, Ward 4
David O. Orea, Ward 6
Jonathan Espinoza, Student Representative
There is no commissioner currently representing the Garden Grove Unified School District
We previously wrote about the popular dog parks in Irvine and Costa Mesa.  You can read about them by clicking here.
A dog park will encourage more of our residents to get dog licenses for their pets, because only licensed dogs can use dog parks.  We have over 20,000 unlicensed dogs in our city.  Getting these dogs licenses is important as that means they have to get fixed and have their shots.
I still hope that we will get a dog park at Santiago Park, as that will help us chase out the perverts that lurk there.  The SAPD recently arrested nine of them in one afternoon!  More foot traffic, due to the dog park, will make that problem go away quickly.
That said, I will be happy to see a dog park open up anywhere in town.  It is about time!
If you support the concept of a dog park in Santa Ana, now is the time to let your voice be heard!  Be sure to contact our City Council Members right away.  Click here to contact the Santa Ana City Council.  You can contact City Manager Dave Ream's assistant, Mark Lawrence, at MLawrence@santa-ana.org.
You can also contact Gerardo Mouet, the Director of the Santa Ana Parks and Recreation Agency, by clicking here.