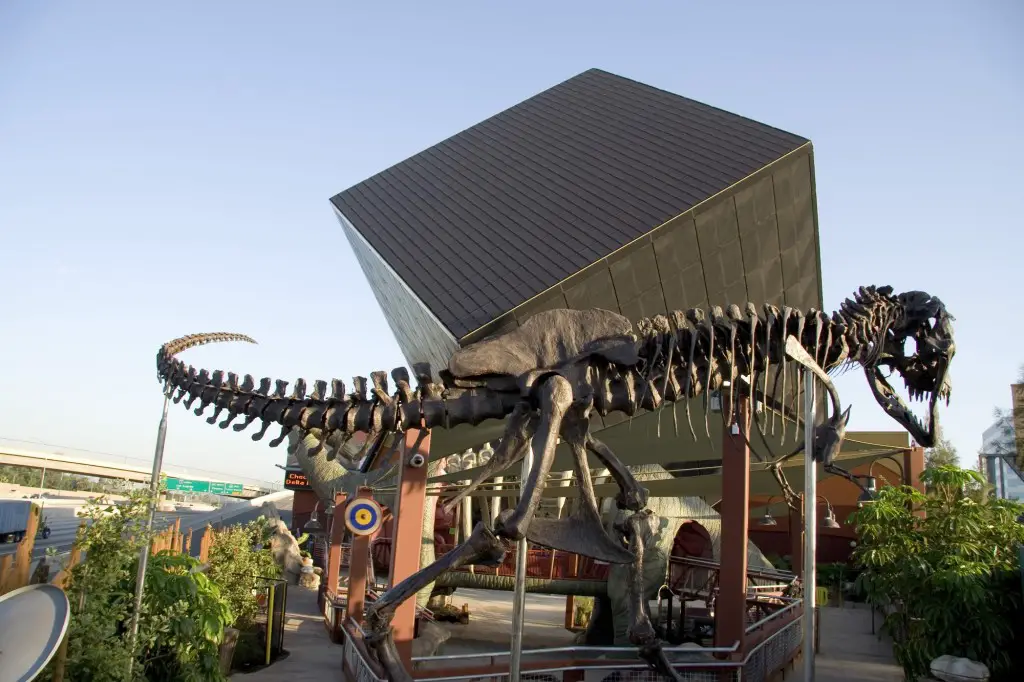 Santa Ana residents can get in free to the Discovery Science Center on the firsty Tuesday of every month, which falls on April 5, this week.  Admission is usually $12.95 for adults and $9.95 for children 3 to 17. Parking is $3.
Orange County's first and only Smithsonian Affiliate, Taco Bell Discovery Science Center offers more than 100 hands-on exhibits to spark children's natural curiosity. A Delta III Rocket towers 85 feet over Interstate 5, representing the contribution made by Southern California companies and individuals toward the conquest of space. Opening in 2009: The Science of Hockey. Visitors will experience the colder side of science as they explore physics, physiology and flying pucks! Exhibition highlights include a Zamboni, Penalty Box and Broadcast Booth, among many others.
Annual events include BubbleFest during Spring Break, special summer exhibitions, Spooky Science in October, and the Science of Gingerbread during the holiday season.  These events often include a separate fee.
The Discovery Science Center is located at 2500 North Main Street, in Santa Ana.  Click here for directions.
The Entertainment Coupon Book offers a coupon for one free child admission to the Discovery Science Center, with purchase of one adult admission, at this link.  You can buy their 2011 book right now for $15 at this link.