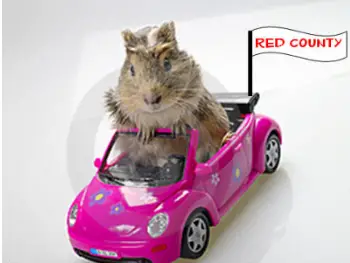 Mrs. Jerbal is back!
Chisme has it that O.C. Supervisor Bill Campbell has hired a new Chief of Staff – gay basher Laura Cunningham!  You may remember that she was the "Hispanic Outreach Director" for the Yes on Prop. 8 campaign – the ballot measure that made gay marriage illegal here in California.
We know now that Prop. 8 was cynically designed by Republican consultants so as to create votes for their presidential candidate at the time, John McCain.  Well, it was an epic fail.  Blacks and Latinos voted for Prop. 8 – but they voted for Obama, not McCain.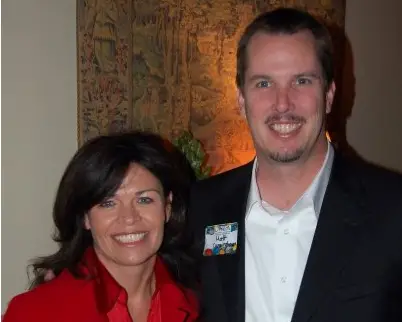 Cunningham is the wife of Matt "Jerbal" Cunningham.  He founded the Red County blog and then got caught by the OC Weekly posting as "Jubal."  In that guise he often commented about himself – praising Matt's writing in his Jubal persona.  It was weird.
My friend and fellow blogger Tony Bushala eventually dubbed Matt "Jerbal" – and then Tony and his Fullerton bloggers caught Matt making thousands of dollars off the "O.C. First Five" Commission – for mundane tasks that included reading blogs!  That money was supposed to help educate kids – and I guess it did, since Matt and Laura likely used it to pay for their kids' private school education.
Laura was once hired, by OC GOP Chairman Scott Baugh, to run the OC GOP.  That was an epic fail too.  I don't know what the heck she has been up to since Prop. 8 – and Matt has pretty much been in hiding since he got exposed by Bushala.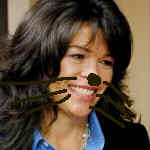 The O.C. Supervisors recently ripped off our public schools, crying that they are short millions of dollars.  That might be true, but the fact is that these Republican Supervisors use our County government as it it were their private piggy bank.  They routinely hire their pals – and pay them six figure salaries – usually for not doing much.  It is a travesty.
Campbell, by the way, tried to appoint Monsignor John Urell to a County Commission a few years back.  That tweaked a lot of folks, who were rightfully upset because Urell covered up for a slew of molester priests.  So of course Matt started the "Friends of Urell," a lame website that promoted Urell.  But Matt screwed up – posting unredacted court documents that exposed the names of many molestation victims.  And now his wife is apparently Campbell's new Chief of Staff.  No bueno!