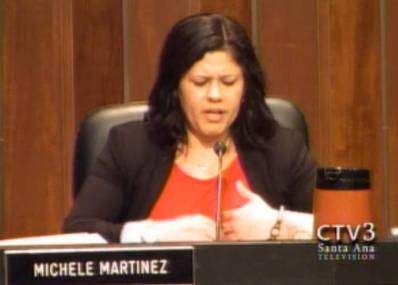 Santa Ana Council Member Michele Martinez used the City of Santa Ana's public relations department to send out a notice today about her "Annual Community Address" on August 27, 2014 at 6:00 p.m. at the Santa Ana Senior Center.
Martinez is up for re-election in November and she should not be using public resources to promote herself.  This is quite obviously a campaign event for her.  She ought to be paying for the event promotion herself!
Martinez claims she will use this event to talk about new projects in Santa Ana but you can rest assured it will be nothing more than a chance for Martinez to promote herself on our dime.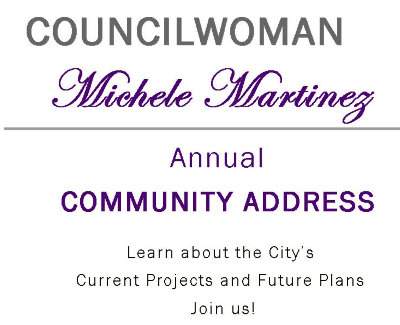 The Santa Ana Senior Center is located at 424 West 3rd Street in Santa Ana.  Validated Parking will be available at the parking structure located at 3rd and Birch.
Martinez is even using city staff to collect her RSVPs!  To reserve your spot, please RSVP to Ana Huizar at ahuizar@santa-ana.org or call (714) 647-6900.
Refreshments will be available compliments of Councilwoman Martinez – but what that really means is we the taxpayers are paying for the refreshments!
The future plans Martinez will be talking about won't matter much to her if she loses in November to Mirna Velasquez.