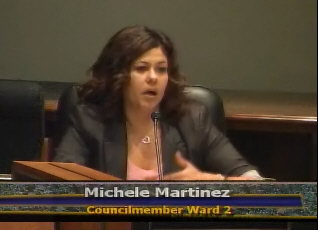 City of Santa Ana
Community Alert: COUNCILWOMAN MICHELE MARTINEZ'S ANNUAL COMMUNITY ADDRESS
Join Councilwoman Michele Martinez for her Annual Community Address on August 26, 2015 at 5:30 p.m. at the Santa Ana Senior Center at Birch Park. Councilwoman Martinez will provide an update on the current state of the City and provide details about exciting, new projects.
The presentation will be held at the Santa Ana Senior Center located at Birch Park at 424 West 3rd Street in Santa Ana. Validated parking will be available in the parking structure located at 3rd and Birch.
If you have any questions about the event please call Manny Escamilla (714) 647-6900.
Birch Park Senior Center
424 W 3rd St, Santa Ana, CA 92701
Santa Ana, CA 92702
###