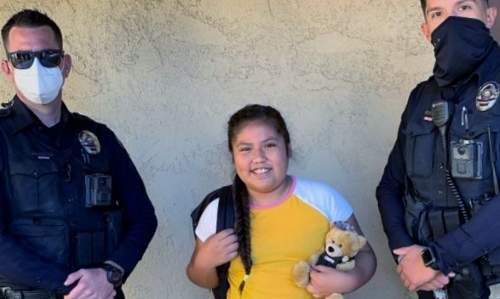 Over the weekend, Costa Mesa Police Department officers responded to a resident wanting to report a suspicious female attempting to steal a bicycle, according to their Facebook page.
During the contact, the reporting family told us that their vehicle was broken into.
Some of the items included mom's clothing and daughter's school backpack and school Chromebook.
Officers were able to locate the suspect, who was still in possession of the stolen items. The suspect was arrested for possession of stolen property and drug related charges.
The backpack had to be thrown away because there was drug paraphernalia inside of it.
The police officers pitched in to buy her a new backpack and filled it with some goodies including the official Costa Mesa Police Department teddy bear.