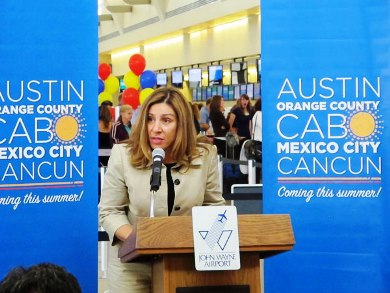 City of Santa Ana
Community Alert: MAYOR & COUNCIL TO HONOR CITIZENS FOR THEIR OUTSTANDING SERVICE TO THE COMMUNITY AT TONIGHT'S CITY COUNCIL MEETING
SANTA ANA, CA (January 20, 2015) – The public is invited to attend the City Council Meeting as members of the City Council will recognize community members for their outstanding service to the City of Santa Ana.
The Mayor will recognize Alejandra Garcia-Williams, Consul of Mexico, with the Exceptional Service Award for her outstanding service to the Santa Ana community.
Mayor Pro Tem Vincent Sarmiento will honor the Little Saigon Foundation for their Christmas Wish Event. Councilmember Angelica Amezcua will honor the Board Members of the Casa De Santiago and Morrison Park Neighborhood Associations for their Annual Snow and Santa Party Event. C
ouncilmember Michele Martinez will recognize the Republic of Vietnam Day Steering Committee for their efforts in establishing October 26th of every year as the Republic of Vietnam Day in Santa Ana. Councilmember Martinez will also declare November as Sikh Awareness month.
Please join the Mayor and City Council in recognizing these outstanding citizens by attending Tuesday's city council meeting or visit, http://www.santa-ana.org/coc/granicus.asp, to see it streamed live on the web.
###