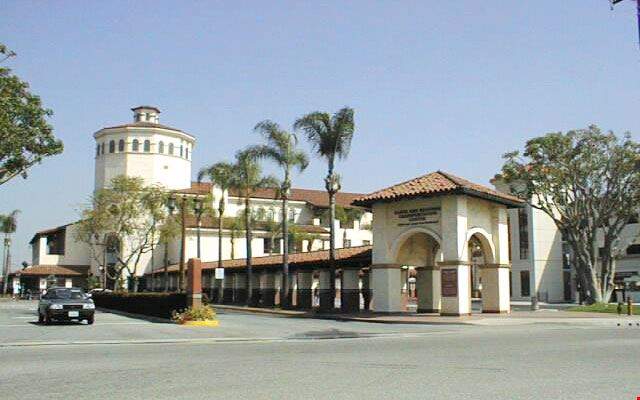 The Orange County Transportation Authority (OCTA), in coordination with Metrolink, will upgrade safety features at six stations in Orange County.  Improvements will include removal and replacement of yellow detectable warning tiles and other directional tiles, as well as restriping of station platforms.  Six stations will receive these upgrades: Santa Ana, Buena Park, Fullerton, Orange, Laguna Niguel/Mission Viejo, and San Clemente.
 
The construction work is expected to begin this week on Platform 2 at the Santa Train Station.  Activities will begin as early as Wednesday, April 14, 2021 and continue for up to three weeks.
 
Construction is set for 7 a.m. to 3:30 p.m., Monday through Friday.  During the construction, the following can be expected: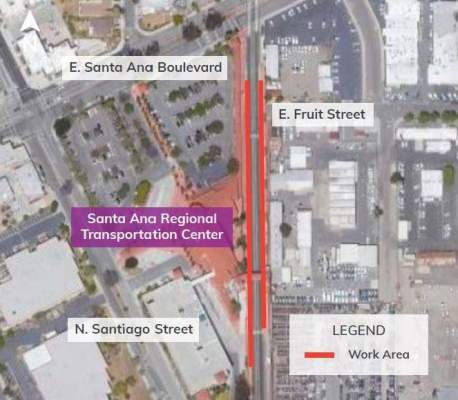 Construction areas will be cordoned off.
Crews will be using a jackhammer for this work.
Please be advised that this work may be loud.
Rail service will not be affected by the project.
Due to safety regulations, train horns will be blown in the quiet zone while construction is underway.
 Note: Dates and times may change due to unforeseen operational factors or inclement weather.

For any questions about the Detectable Tile Replacement, please contact StationImprovements@octa.net or (800) 724-0353.
Construcción en la estación de tren de Santa Ana
Spanish/español:  https://bit.ly/3scfAd0
Xây dựng tại ga tàu Santa Ana
Vietnamese/Tiếng Việt: https://bit.ly/3g5g824