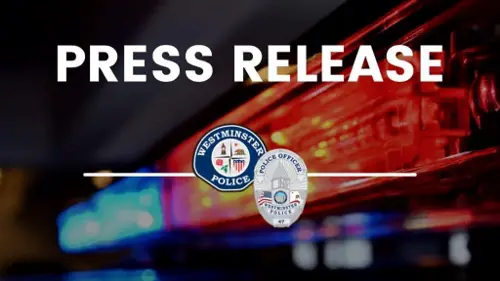 WESTMINSTER, Calif. – On Thursday, October 20, 2022, shortly before 7:00 AM, Westminster Police Officers responded to a possible catalytic converter theft in progress in the area of 13500 Hoover street in the City of Westminster. A female subject was seen underneath a vehicle using a saw to remove a catalytic converter while a male subject stood watch. A witness recognized the sound of the saw and called 911.
Upon arrival, officers contacted a witness who provided descriptions of the two subjects and stated they had left in separate directions. Officers located both subjects a short distance away and found a cordless saw, three additional catalytic converters, and other tools typically used for committing burglaries in their possession. The two subjects were arrested without incident and booked into the Orange County Jail on various felony charges.
This is a perfect example of the community and the police department working together to keep the community safe. The Westminster Police Department would like to remind everyone, if you see something or hear something, then please, say something.