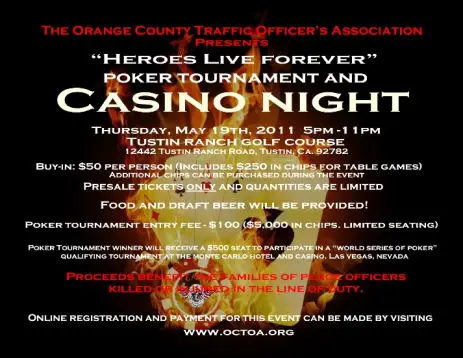 The Orange County Traffic Officer's Association is hosting a "Heroes Live Forever" Poker Tournament and Casino Night on May 19, from 5 pm to 11 pm, at the Tustin Ranch Course, located at 12442 Tustin Ranch Road in Tustin.
Buy-in is only $50 per person, which includes $250 per person in casino chips for the table games.  Presale tickets only and quantities are limted.  Food and draft beer will be provided!
Proceeds will benefit the families of officers who have been killed or injured in the line of duty.
Visit www.octoa.org to register today!