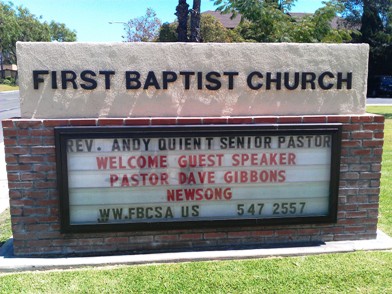 The First Baptist Church of Santa Ana (FBC) sold their church to Newsong, a modern Christian Church that at the time was based in Irvine, last year.  Newsong has since moved their entire operation to that Santa Ana location, at 1010 W. 17th Street.
FBC was slowly fading away when the deal with Newsong was consummated.  The congregation was moving away and passing away.  And Newsong was eager to expand their operations into Santa Ana.  It seemed like a win-win deal.
Now however the remaining FBC congregation appears to be having second thoughts.  
Pastor Andy Quient, who shephereded FBC through their last years, is still ministering to his remaining flock.  And it looks like they are going to try to make a comeback.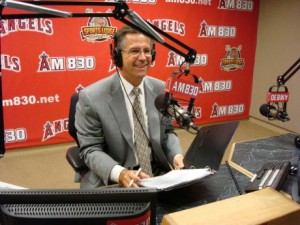 Quient and company are hosting a special meeting of their 143 year old church congregation on Saturday, February 28 from 11:30 to 1:00 PM at the Summerset Estates Clubhouse, located at 9200 Westminster Avenue, in Westminster.
They are call this a special "Reimagine" luncheon. They will:
Share the exciting vision for the new era in the life of our church.
Share when and where our church services will be held in the short term.
Discuss options for the longer term.
Sing, pray, dream, and laugh together!
Can FBC make a go of it?  They don't seem to have a choice.  Newsong recently asked them to vacate the premises if they wished to continue to meet as FBC.  I hear Newsong is also getting rid of the day care center that ran for so many years at FBC as well.  The Spanish ministry that used to meet at FBC is long gone as well.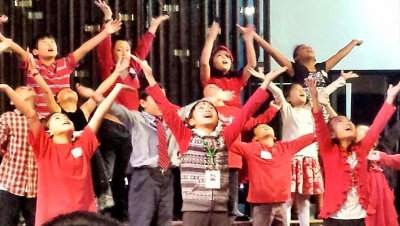 I am glad to see the old church filled up on Sundays since Newsong took over but I can understand why the FBC congregation has not been able to get used to Newsong.  My family has attended Christmas Eve service at FBC for years.  But this past Christmas Eve I got tied up in the kitchen and my wife took everyone to Newsong.  Their Christmas Eve service was apparently awful.  Our relatives were not happy.  It was a real bummer and we have begun to look around for an alternative.
We recently attended a service at a local United Methodist Church and it didn't work for us.  We would definitely be open to helping FBC to start anew.  I respect the folks at Newsong but hipster ministry just isn't what my family is looking for.
Transportation will be provided to the FBC meeting for those requesting it. Also, it will be helpful if you are able to RSVP so they have an idea of how much food to prepare.
To RSVP for the event, please call or text Pastor Andy by Wednesday the 25th at 949.412.3294. Or, you may email him at Andy@PastorAndyQ.com. At that time, please indicate your transportation needs, if any. As always, feel free to call if you have any questions.
The FBC Ministry Team:
Peggy Henry
Pat Purdy
Sandy Nalle
Andy Quient
Shirl Stewart