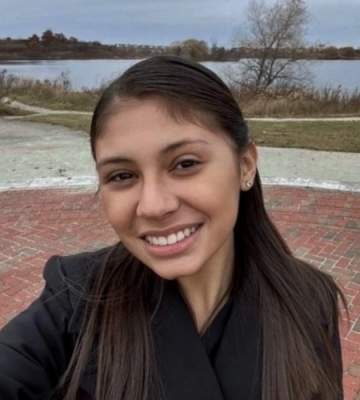 Newport Beach, Calif. – Bank of America today announced that two Orange County high school seniors and two recent high school graduates have been selected as Student Leaders (#BofAStudentLeaders). They have started their paid summer internship experience with the Boys and Girls Club of Central Orange Coast, and will earn $17 per hour and receive a Chromebook as part of the internship. Similar to last year, the program has been adapted to a virtual format.
"Bank of America remains committed to supporting young adults by connecting them to jobs, community engagement opportunities and leadership development," said Allen Staff, president, Bank of America Orange County. "We recognize young adults are the future of our community, which is why programs like Student Leaders are one way we can provide paid opportunities for students to gain job experience while developing a diverse pipeline of talent as they enter the local workforce."
The Student Leaders were chosen for their outstanding leadership and their passionate commitment to community service. This year's Class of 2021 Orange County Bank of America Student Leaders are:
Maya Bryson, Anaheim, Wilson High School – Maya will attend Dartmouth in the fall where she will study neuroscience and run track. She is co-founder of her high school's Black Student Union, and she started the school district's first Superintendent Student Advisory Committee as a way to give a voice to students as the administration makes decisions about diversity, inclusion and overall student wellbeing.
Destiny Ceja, Santa Ana, Santa Ana High School – Destiny will be a senior next fall and will continue her leadership role in multiple campus organizations, including serving as chairperson for the Principal's Advisory Committee, president of the Red Cross Club, and operations manager for NJROTC. After being diagnosed with a neurological disorder, she became curious about the causes of such diseases, and she aspires to become a neurosurgeon focused on research.
Catherine Liu, Anaheim, Oxford Academy – Catherine will be a senior in the fall. During the pandemic, she launched a cultural exchange program with students in Wuhan who were struggling emotionally during the early days of quarantine. The program grew to 1,000 students in China and 50 volunteers in the U.S. She also won first place in the annual national Congressional Art Contest. Her oil painting, My Grandpa, will soon hang in the student art gallery at the U.S. Capitol.
Vivian Wang, Yorba Linda, Valencia High School – Vivian will attend Stanford in the fall where she plans to study computer science and applied technology. In 2014, she and her sister founded Linens N Love, a nonprofit that provides slightly imperfect towels and linens from hotel chains to nonprofits in need, including animal shelters, homeless shelters, teen outreach centers, and veteran homes.
The Student Leaders program began in 2004 and recognizes 300 community-focused juniors and seniors from across the U.S. annually. The Orange County-based Student Leaders are engaged in an eight-week paid internship and participate in programming that includes a collaborative, mentor-focused project working closely with Boys and Girls Club of Central Orange Coast.
As part of this summer's program, Student Leaders will also take part in a virtual Summit in partnership with the Close Up Foundation to participate in Stanford University's Young Democracy at Home program, which encourages conversation about current issues facing young people today.
Without access to career skills-building opportunities like the Student Leaders program, many young people may be left behind from a fast-changing job market, leading to higher rates of youth unemployment. In addition to Student Leaders, Bank of America also provided grant funding to two nonprofits to connect another 100 teens and young adults to paid jobs and internships in Orange County. These partnerships with High School Inc. and Orange County United Way are part of Bank of America's commitment to workforce development as a pathway to economic mobility.
Bank of America
At Bank of America, we're guided by a common purpose to help make financial lives better, through the power of every connection. We're delivering on this through responsible growth with a focus on our environmental, social and governance (ESG) leadership. ESG is embedded across our eight lines of business and reflects how we help fuel the global economy, build trust and credibility, and represent a company that people want to work for, invest in and do business with. It's demonstrated in the inclusive and supportive workplace we create for our employees, the responsible products and services we offer our clients, and the impact we make around the world in helping local economies thrive. An important part of this work is forming strong partnerships with nonprofits and advocacy groups, such as community, consumer and environmental organizations, to bring together our collective networks and expertise to achieve greater impact. Learn more at about.bankofamerica.com, and connect with us on Twitter (@BofA_News).