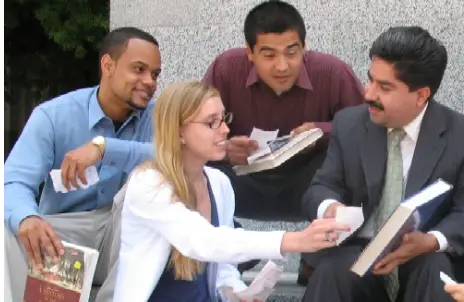 For Immediate Release: February 14, 2011
For More Information Contact: Carol Chamberlain – Office: (916) 319-2069, Cell: (916) 804-5355
ASSEMBLYMAN SOLORIO REMINDS STUDENTS OF UPCOMING FINANICAL AID DEADLINE
Key Deadline to Apply for Financial Aid and Cal Grants is March 2, 2011
ANAHEIM, CA – State Assemblyman Jose Solorio (D-Anaheim) is reminding students about an important upcoming deadline for the Free Application for Federal Student Aid (FAFSA).
"With tuition and related fees on the rise, many students and their families find college to be very expensive," Solorio says. "However, there are many programs available to help families obtain the support they need, and they all require an accurate FAFSA application. The deadline to file a FAFSA application is March 2, so I am encouraging students to start working on it now."
The FAFSA is the form the U.S. Department of Education requires to determine eligibility for federal, state, and college-sponsored financial aid, including grants, educational loans, and work-study programs. The FAFSA application is used to apply for the Federal Pell Grant and the State's Cal Grant Program.
A Federal Pell Grant, unlike a loan, does not need to be repaid. The amount a student receives is dependent on financial need, the cost to attend school, status as a full-time or part-time student, and plans to attend school for a full academic year or less.
Students may also be eligible to receive a Cal Grant from the State. Like a Federal Pell Grant, a Cal Grant does not need to be repaid. With a Cal Grant, a student can receive up to $11,124 a year to pay for college expenses at any qualifying California college, university, career or technical school. For more information on Cal Grants, visit www.calgrants.org.
Information on FAFSA can be found at www.fafsa.ed.gov. The deadline to apply for financial aid, including the Cal Grant, is March 2, 2011.
Affordable education is one of Assemblyman Solorio's top priorities in the Legislature. He supports efforts to extend educational and college opportunities to everyone, and works to ensure that financial aid for students is protected.
State Assemblyman Jose Solorio is the Chair of the Assembly Insurance Committee and also serves on the Assembly Appropriations and Transportation committees. He represents the Sixty-Ninth Assembly District, which includes the cities of Anaheim, Garden Grove, and Santa Ana. For more information about Assemblyman Solorio, visit www.assembly.ca.gov/solorio.
###