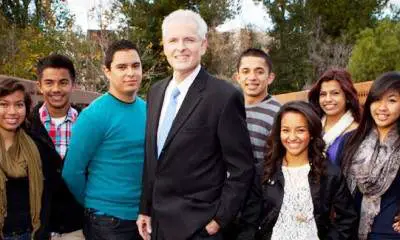 FOR IMMEDIATE RELEASE: October 3, 2014
FOR MORE INFORMATION: Maria Unzueta (657) 464-4742 (Cell)
STATE ASSEMBLYMAN TOM DALY ENDORSES JOSE SOLORIO FOR 34th STATE SENATE SEAT
Cites Solorio's Integrity And Hard Work
ANAHEIM – Jose Solorio announced today that State Assemblyman Tom Daly has endorsed his campaign for State Senate. Much of Daly's 69th Assembly District overlaps with the 34th State Senate District.
"Jose Solorio did an excellent job representing central Orange County in the State Capitol for the six years he served in the State Assembly," said Daly. "While in Sacramento, Jose Solorio fiercely defended Prop. 13 and its protections for local homeowners. He also worked tirelessly to improve our schools, fight gang violence, create jobs, and improve our state's infrastructure."
"Jose Solorio had an excellent reputation in the State Legislature," continued Daly. 'He demonstrated a strong work ethic and integrity. Orange County needs Jose Solorio in the State Senate. I look forward to working with him."
"I am proud that our State Assemblyman has chosen to put his faith in me to represent our community in Sacramento once again," said Solorio. "I firmly believe the two of us make a great team to represent the residents and business community of central Orange County."
The 34th district includes all or parts of the communities of Anaheim, Fountain Valley, Garden Grove, Huntington Beach, Long Beach, Los Alamitos, Midway City, Rossmoor, Santa Ana, Seal Beach and Westminster.
Jose Solorio is the President of the Board of Trustees for the Rancho Santiago Community College District, which oversees Santa Ana College and Santiago Canyon College, and represents 700,000 residents in the cities of Anaheim, Garden Grove, Irvine, Orange, Santa Ana, Tustin, and Villa Park. Prior to that, he represented the cities of Anaheim, Garden Grove and Santa Ana in the State Assembly for six years. He holds a bachelor's degree from UC Irvine and a master's degree in public policy from Harvard University. To learn more about Jose Solorio and his State Senate Campaign, please visit www.SolorioForSenate.com,
Facebook.com/Solorio4California, and/or Twitter.com/JoseSolorio.
#####