Anti-Donald Trump protesters lost their minds tonight in Los Angeles, in Santa Ana and at several UC campuses, including UCI.
I am not sure what exactly they are trying to accomplish. The time to protest was when the DNC conspired to steal the primary election from Bernie Sanders so they could hand it to the corrupt Hillary Clinton. Trump won because she was an awful candidate!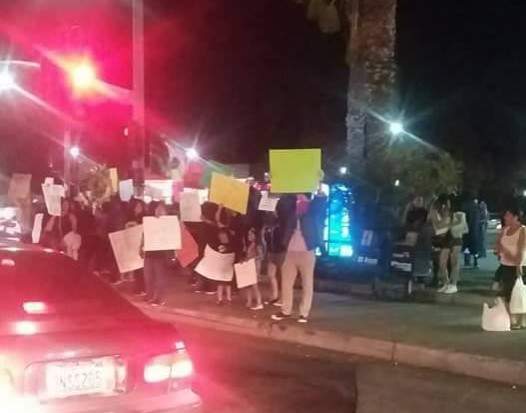 The election is over now. These protests are meaningless and will only anger the voters even more. This will hurt the cause not help it.
I drove by the protest on Bristol and McFadden tonight while taking my 13-year old son to flag football practice at Jerome Park. The protesters were waving giant Mexican flags. Good grief. How is this behavior going to make Americans like immigrants?
I don't like Trump either but because of the DNC we are now stuck with him for the next four years. In two years the Democrats can try to take back the House of Representatives. But in the interim Trump will be able to do pretty much whatever he wants including appointing the ninth member of the U.S. Supreme Court.
In L.A. the protesters actually walked onto the 101 Freeway, endangering the public. Ridiculous!
The protest in Santa Ana grew to about 250 protesters who took over an intersection at McFadden Avenue and then traveled down Bristol Street in Santa Ana, according to the O.C. Register.
Some protesters began throwing rocks and bottles at police, according to the SAPD. The Santa Police Department had to request mutual aid from the Orange County Sheriff's Department to control the crowd. There were no immediate reports of injuries or arrests.
I can understand why folks are upset but these actions are only going to make things worse.