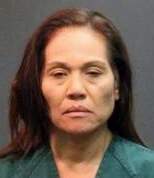 Santa Ana Police Department

Advisory: Santa Ana PD Parking Control Officer Assist Patrol officers In The Arrest Of Mail Thieves
Santa Ana Parking Control Officer observed a suspicious male subject around a U.S. postal mailbox near Main and Washington. She observed him placing a red cord into the mailbox and removed several pieces of mail. Suspect then ran into a waiting pickup truck driven by a female suspect.
The Parking Control Officer provided responding officers updates on the suspect's location, who were then able to locate and stop the vehicle. The suspect was arrested for possession of phishing tools (glue rat traps tied to a dog leash) and possession of stolen U.S. mail. The driver provided false information but further investigation revealed she had outstanding warrants. Both suspects were arrested and transported to Santa Ana Jail for booking.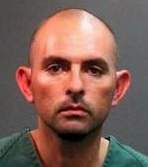 The suspects were identified as Jose Manuel Jimenez (39) Santa Ana and Renee Marie Paredes (49) Santa Ana.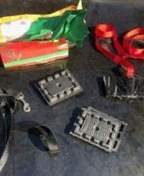 Tips to Prevent Mail Theft:
Pick up your mail promptly after delivery. Don't leave it in your mailbox overnight!
If you don't receive a check or other valuable mail you're expecting, contact the issuing agency immediately!
Mail sensitive or financial information from your local post office.
Have mail and package deliveries suspended when you are out of town.
Don't send cash in the mail.
And always remember if you see something, say something!