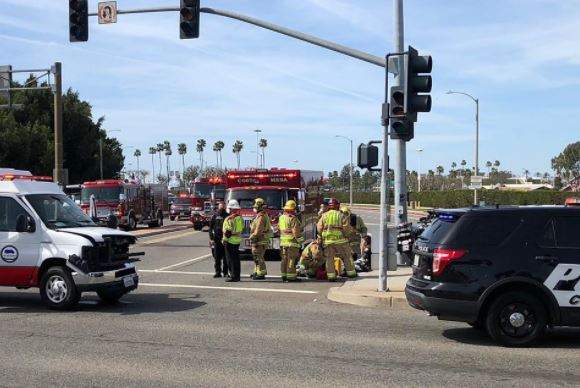 Costa Mesa police officers responded to a traffic collision on southbound Newport Boulevard on Tuesday morning, Feb. 16 after a vehicle struck an ambulance in an intersection.
The Lynch ambulance, with its lights flashing and sirens blaring, was driving a patient and clearing the intersection of Newport Blvd. and Fair Drive, near the Costa Mesa City Hall, when a driver collided with the ambulance.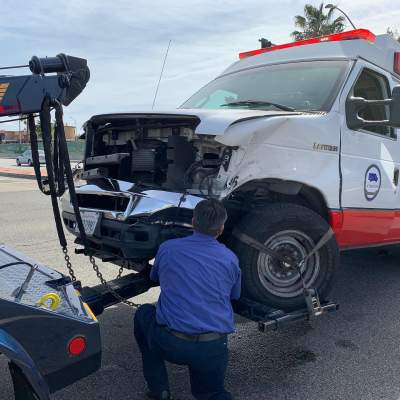 Costa Mesa Fire & Rescue responded to assess and treat the injured.
The driver and two ambulance employees were transported to a nearby hospital with mild to moderate injuries.
The patient was also transported to the hospital. No drugs or alcohol are suspected and no arrests were made.
The Costa Mesa Police Department noted that "It's important to always be aware of your surroundings and to enter intersections cautiously."