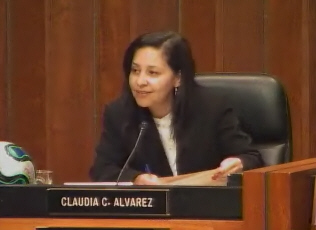 Remember when Santa Ana Council Member Carlos Bustamante went after his colleague, Santa Ana Mayor Pro Tem Claudia Alvarez, after she compared landlord and developer Irv Chases's business practices to Adolf Hitler's ethnic cleansing?  Well, last week the Orange County Grand Jury found that Alvarez was right about Chase and his friends at Downtown, Inc. – in a report that slammed the Santa Ana PBID tax.  And Bustamante?  Well he is now rotting in jail after being arrested today on multiple felony and misdemeanor counts.
When Bustamante raises bail he will have quite a few decisions to make – like hiring a lawyer, but eventually he will also have to write his formal letter of resignation.  His time on the Santa Ana City Council is done.
I expect that one of our City Commissioners will be named to replace him – perhaps one of the many Planning Commissioners who live in Ward 3.  Bustamante's seat will be available this November in the General Election and his replacement will have a leg up on the rest of the competition.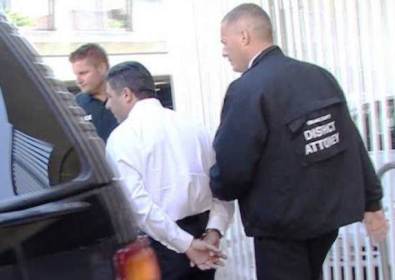 The last time Bustamante ran for office I kept waiting for the local Democrats to find an opponent to take him out, given that Bustamante was the last Republican on our City Council.  But Orange County's Democratic Party gave him a free pass.  I ended up running against him and of course he raised a mint and beat me.  Many Democrats ended up helping Bustamante, including Liberal OC blog editor Dan Chmielewski who didn't contribute to Bustamante's campaign but did contribute to a hit piece mailer that Red County blog editor Matt Cunningham put together, with contributions from former Assemblyman Van Tran's cronies, OCEA boss Nick Berardino, Ware Disposal and GOP consultant Michael Schroeder.  Yes, Bustamante was helped by a rogue's gallery of despicable O.C. politicos.  Now that he is in jail they all have some explaining to do…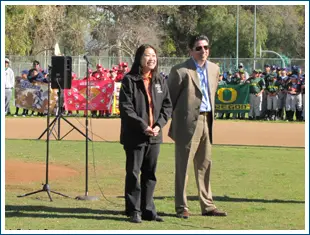 Here are some of the other folks who made Bustamante's 2008 election possible.  This list of endorsers comes from Smart Voter:
Click here to read the rest of this post.