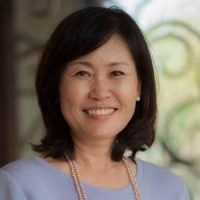 On the April 7th Board of Supervisors Meeting, Michelle Steel, Chairwoman of the Orange County Board of Supervisors, directed county staff to begin preparations for an ad-hoc committee, that will include Orange County business leaders, geared towards assisting Orange County businesses in recovering from the economic fallout caused by the coronavirus pandemic.
"Small businesses are the backbone of Orange County. In response to the economic consequences resulting from coronavirus, I will be forming an ad hoc committee with local business leaders to explore an economic recovery plan for local businesses reeling from this crisis," said Chairwoman Steel. "It is imperative to work as quickly as possible to assist these businesses, which help our communities thrive and provide employment opportunities, to get back on their feet, as soon as it is possible to do so."
"I want to get business leaders together to find solutions to this problem. With this committee, we can brainstorm and work to recover what we've lost," Chairwoman Steel added.
First elected to the Orange County Board of Supervisors in 2014, Michelle Steel represents the residents of the Second District, which includes, Costa Mesa, Cypress, Huntington Beach, La Palma, Los Alamitos, Newport Beach, Seal Beach, Stanton, the unincorporated area of Rossmoor, and portions of Buena Park and Fountain Valley. Steel, a successful businesswoman and renowned taxpayer advocate, previously served as Vice Chair of the State Board of Equalization where she represented more than eight million people in Southern California, including all of Orange County, as one of the state's 12 constitutional officers.