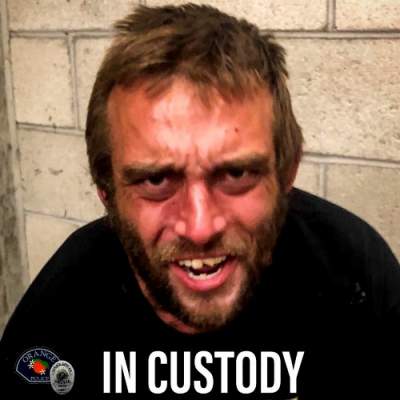 Today at 3:32 p.m., the Orange Police Department received a 911 call about a stabbing in the area of Chapman Avenue and Grand Street, which is located just east of the Orange Circle, near the Orange City Hall .
The victim asked a man to leave the area and the man stabbed him once in the torso and once in the arm.

Officers arrived on scene at 3:34 and the suspect was detained at 3:35.
The victim was taken to a local hospital with non-life threatening injuries.
The suspect was identified as 27-year-old Michael Ferris who is a transient from Orange.
Ferris was booked at Orange County Jail for Assault with a Deadly Weapon and Attempted Murder