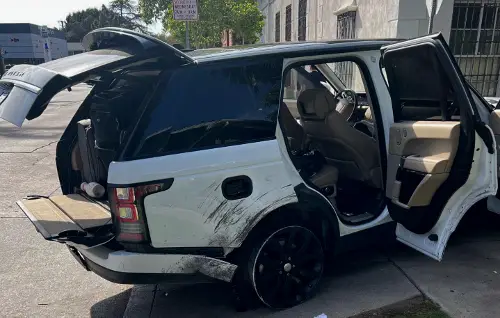 Investigators from the Riverside County Sheriff located and initiated a pursuit of a stolen Range Rover in the area of Pechanga on Wednesday afternoon.
The CHP, along with their airship, assisted with the pursuit which terminated on Almond between Orange and Glassell, in the City of Orange.
The male driver and female passenger fled from the vehicle.
Orange police officers assisted with establishing a perimeter.
The male driver was located and arrested near Chapman and Lemon.
The female passenger is still outstanding. She was described as 5'3" Hispanic with black wavy hair in a pony tail and wearing a black hoodie.