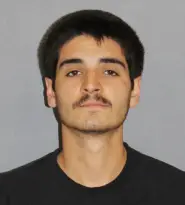 Jacob Michael Margo, 24, a Santa Ana resident, was sentenced on Friday to 50 years to life in prison for killing Octavio Jesus Alcala, a 19-year-old man, at an Irvine construction site – because he thought the victim stole his bike, according to the O.C. Register.
Margo was convicted in October of first-degree murder as well as a sentencing enhancement for using a gun to commit murder.
The shooting occurred at a construction site near Wolf Trail and Orchard Hills, in Irvine. Margo lured Alcala to that site, according to the OCDA. Construction employees found Alcala's body on June 5, 2015, as they were arriving at work.
The prosecutor told the jury that Margo had told one of his friends that he "was going to shoot the guy who stole his bike."
Margo allegedly savagely beat Alcala before finally shooting him, according to the prosecutor. Police investigators found Margo's DNA on a rock at the scene of the crime.
Margo's defense attorney argued that the killing was a "strangulation" done in the "heat of the moment" but the prosecutor countered by saying that Margo chose the construction site because it was remote and not close to residences. He then dumped the gun and ammo in the nearby ocean, at Laguna Beach.
Margo also told the jury that only wanted Alcala to "walk home" and he did not intend to hurt him.
The prosecutor also alleged that Alala's body was a bloody mess when he was found and that Margo clearly had the upper hand during the entire altercation. Margo was in fact seen after the killing with hardly a scratch on his body.
Margo also had to explain to the jury why he went to Mexico two days after the murder. He said he went there to "get away" not because of the case and the resulting publicity.