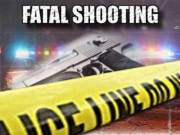 At 1:44 p.m. today the SAPD received a phone call from a man who reported that his friend had been shot in the area of 800 West Cubbon Street, in Santa Ana.
The man drove the victim to a local hospital were he died from his injuries.
The police believe that the victim was shot in his upper torso while he was standing in the area. This shooting is also thought to be gang-related, according to the SAPD.
This shooting happened just south of Pio Pico and Lowell Elementary Schools in Santa Ana's Ward 2 which is represented by Mayor Pro Tem Michele Martinez.
Anyone with information is requested to contact the SAPD Homicide Unit at (714) 245-8390 or Orange County Crime Stoppers at 1-855-TIP-OCCS.