A man was killed early this morning, August 14, after two unknown men hopped into his truck while he was at the Shell station at Edinger and Grand Avenues, according to the SAPD.
The SAPD does not yet know if the suspects forced their way into the truck while the man was gassing it up at 2 a.m., or if they were invited in by the driver.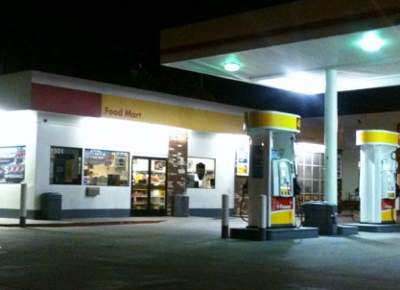 The SAPD did indicate that the suspects confronted the driver and there was a verbal altercation.
The three men then drove north in an alley near the gas station. Responding police officers located the victim in his vehicle, described as a late 90's Ford pick-up truck, abandoned at the 1400 block of East Wilshire Avenue, near Century High School. Officers discovered a deceased adult male in the street near the vehicle. The male died of apparent gunshot wounds. Orange County Fire Authority paramedics assessed the victim and declared him deceased at scene.
Police responded to the scene after getting calls about shots fired in the area.
The police investigators are still trying to figure out exactly where the man was shot and whether or not this was a carjacking, a kidnapping or something else.
The motive of the shooting has not been determined. Anyone with information on the case is asked to call SAPD Homicide Detectives at (714) 245-8390, or Orange County Crime Stoppers at 1-855-TIP-OCCS.
Due to the SAPD activity near Grand Ave, parents and students at Century High School were asked to enter the school this morning from Lyon St. Tuesday was Century High School's second day of classes for the new school year.