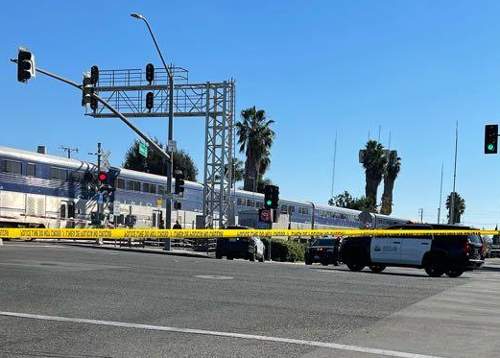 A train struck and killed a pedestrian In Santa Ana this afternoon, at 17th Ave., near Lincoln Ave.
The pedestrian was walking across the tracks at 12:26 p.m. when he was hit by an Amtrak train.
Investigators have not identified the man or determined why he was walking on the tracks.
The SAPD closed 17th Street between Santiago Street and Grand Avenue while investigators reviewed the crash site. .