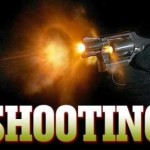 The SAPD is investigating a possible altercation in Santa Ana that led to the shooting of a man early Wednesday, according to the O.C. Register.
The shooting victim showed up at a local hospital at around 4 a.m. with what was described as a non-life threatening gunshot wound, according to the SAPD. The victim said that he was shot during a fight at Edinger Avenue and Flower Street.
As is usually the case in Santa Ana the victim is not fully cooperating with the SAPD investigators. Nor have the police detectives been able to locate a crime scene or identify a suspect. And we do not yet know if this shooting might have been gang related.
If you know anything about this shooting and are willing to talk please contact the Santa Ana Police Department at 714-245-8665.