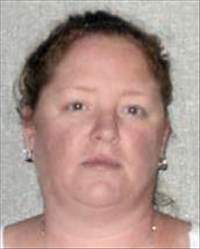 Carrie Marie Immel, a 41-year-old convicted sex offender, pleaded guilty Tuesday to setting a three-alarm fire in at the Saddleback Lodge apartment building at 1655 E. First St., just after midnight on July 11, that severely injured a 30-year-old man, according to the O.C. Register.
Eight to 10 apartments were damaged or destroyed in that fire, according to the Orange County Fire Authority.
Eighteen residents were displaced by the fire and the Red Cross was called in to help them. The victim was taken to a hospital in critical condition with burn injuries.
Another fire broke out at the now-abandoned Saddleback Lodge this week, early on Tuesday morning.
Immel pleaded guilty to arson causing great bodily injury, arson of an inhabited structure and arson of property, all felonies, and admitted a sentencing enhancement for an arson causing great bodily injury. She is sent to be sentenced on Jan. 17.
Immel was sentenced to 16 months in prison back on July 2, 2015, for using an underage girl to engage in posing and modeling for purposes of preparing film and photographs involving sexual conduct by a minor. She plead guilty to a felony count and was given credit for 468 days that she spent in jail while she was awaiting trial.