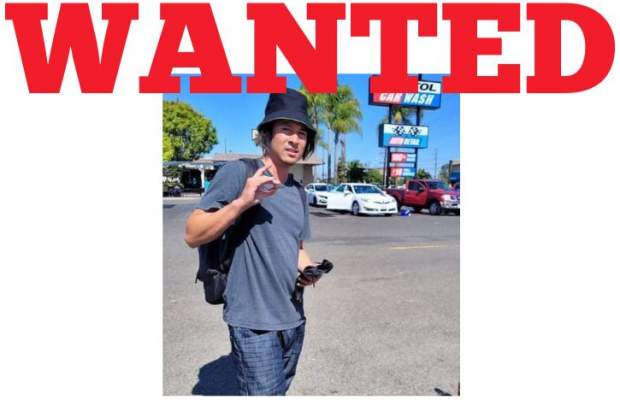 On 10/10/2021, the wanted suspect approached the victim and without reason, the suspect threw a rock at the victim's vehicle causing significant damage.
The victim was placing his child inside the vehicle when the incident happened. The damage is estimated to be $2,000.
The suspect fled the scene prior to police contact and was last seen walking away from the carwash.
Anyone with information on the identity/whereabouts of the wanted suspect is asked to contact Investigator Hernandez at (714) 245-8372 or at VHernandez@santa-ana.org.