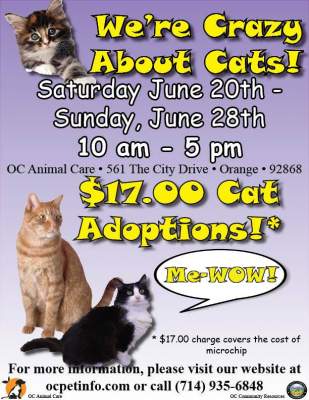 OC Animal Care is hosting their annual "Crazy About Cats" event on Saturday, June 20, 2015 through Sunday, June 28, 2015, at 561 The City Drive, in Orange.
This event will feature $17 cat adoptions that include a microchip on your new kitty.
California law requires that all adopted dogs and cats be spayed or neutered before leaving the OC Animal Care Center.
For more info visit their website or call (714) 935-6848.