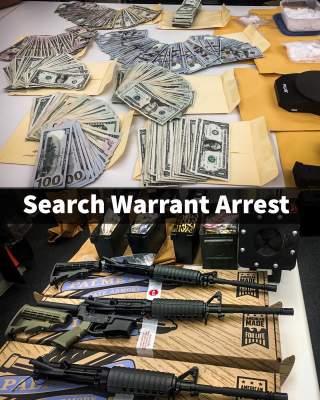 The Orange Police Department's Special Investigation Unit conducted an investigation on drug sales and illegal gun manufacturing.
Their investigation led to a search warrant and for the business in the 1700 block of N. Tustin.
Detectives recovered a pound of meth, $20,000.00 in cash, a loaded unserialized handgun, a completed unserialized AR-15, and approximately 15 milled out handguns.
The police recovered the items used for manufacturing the ghost guns.
One suspect was booked at OCJ for sales of methamphetamine, possession of handgun during sales, Illegally manufacturing firearms, and being a prohibited person in possession of firearms and ammunition.