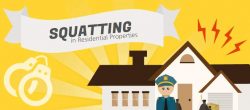 A woman found bound and gagged inside a vacant Santa Ana home on Tuesday afternoon lied about being kidnapped, officials said, but detectives were investigating whether she was a victim of false imprisonment, according to the O.C. Register.
The woman, who is homeless, told authorities earlier in the day that she was abducted hours earlier close to the bike trail near Rousselle Street.
But as detectives interviewed the woman, they began to find inconsistencies in her story, according to the L.A. Times.
The woman received medical attention after officers cut her loose. However, by Tuesday night, police had confirmed the woman had made up the kidnapping story and, in fact, she was a squatter. It's unclear how the woman became bound and gag. Police say the woman, who was not immediately identified, could face criminal charges, according to Fox News.