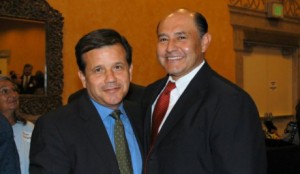 City of Santa Ana, Downtown Orange County
Community: MAYOR & COUNCIL TO HONOR SEN. LOU CORREA, SOUTHWEST LITTLE LEAGUE TEAM & WATER IS LIFE CONTEST AWARD WINNER TUES.
SANTA ANA, CA (October 20, 2014) – The City of Santa Ana is expecting higher attendance to the Tuesday, October 21, 2014 City Council Meeting. As a result the public is encouraged to arrive early. Doors to the Council Chambers will open at 4:30pm and the meeting is expected to begin at approximately 5:45pm.
The public is invited to attend the City Council Meeting as members of the City Council will recognize community members for their outstanding service to the City of Santa Ana. Continue reading→