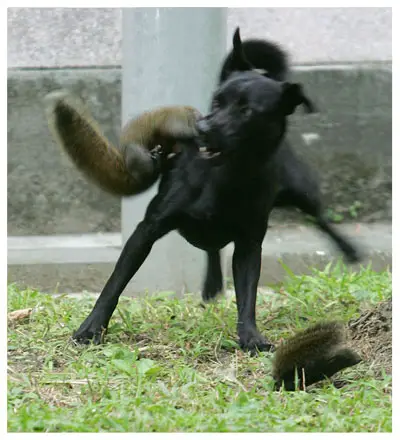 Sometimes the squirrels fight back!
My dog really hates squirrels!  And this year we have had a lot of them in our neighborhood.
Today we received a letter from anonymous neighbor threatening to call the police because my dog barks.
How ridiculous.  My dog sleeps in the house at night.  He barks during the day, but usually only for about five minutes at a time.  When he sees a squirrel or when the other neighbor's dogs are out.
I reviewed the City of Santa Ana's dog barking ordinance and sure enough it does not the time of day or the duration of a dog barking.  Here is the letter I sent to the City Council Members asking them to review and revise their dog barking ordinance: Continue reading→